AWARDS YOU CAN WIN





Please accept this gift from me.
Thank you for taking the time to visit my world. =).

The following awards can be won. If you are interested, please
email me with the URL of the site you want to win. Also tell me which
award you are applying for. Please! No porn/adult sites!
P.S.... I do ask that you sign the guestbook, too =).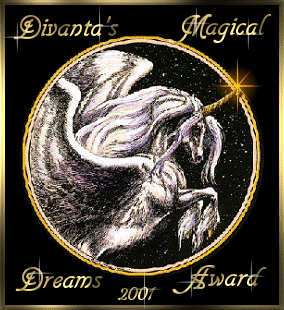 This award is offered to Fantasy sites.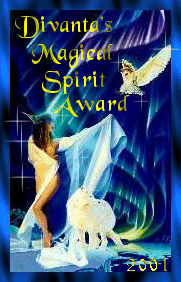 This award is for personal pages with a story or
poem that touch my spirit in a special way.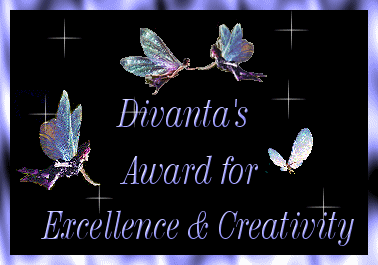 This award is offered for websites that do not fit in my other catagories.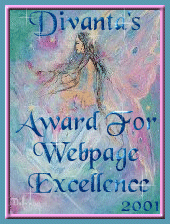 This one I offer for those pages that I view
and say "WOW!!!! This page is awesome!" =)

I added 2 more awards. These were made from scratch. The first if for the best faerie site.
If you think your site qualifies, don't hesitate to apply!!!
The second is the magical site award.
If your site is full of magic and wonder, apply NOW! **S**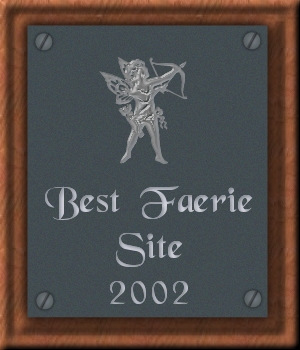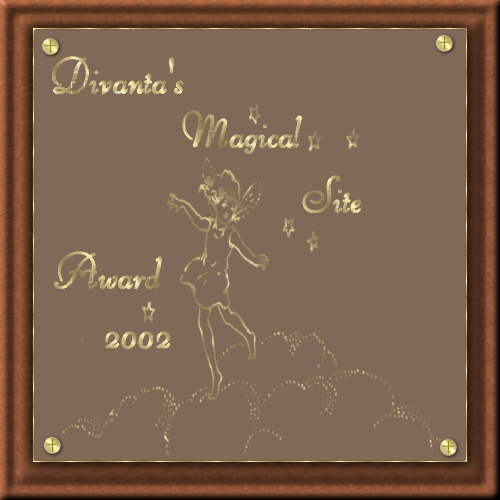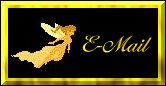 SO MANY VISIT BUT SO FEW SIGN
PLEASE SIGN MY GUESTBBOOK!


View My Guestbook

Sign My Guestbook